What is Friends of Pets?
The event gives the opportunity for a professional meeting of manufacturers, retailers and distributors of pet product range and other fans of pets who are interested in current trends in this market. While the morning program is dedicated to the news and changes in the pet offer for consumers, the afternoon programme will be divided into two practical workshops that will bring tips and tools, how small and big retailers can organize their offer better and sell more.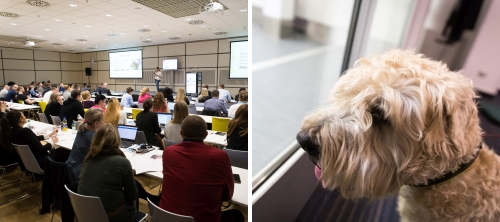 What will it be about in 2020?
Main Topic: "Ride the wave of the growing pet market!"
The meeting will focus on recent trends that have emerged and changed customer needs. How to adapt the offer in retail sector accordingly.
The aim is to show what sales channels customers prefer and how each of them can improve sales results.
The program will bring practical tips and cases showing how to organize the retail store or e-commerce offer portfolio, how to work with the price in the store and on the Internet and how can the smaller shops compete with others.
Who are the typical participants?
Retailers selling petfood and other pet assortment, whether they are generalists, specialists, large supermarkets, hobby markets, small pet stores or e-shops
Producers of petcare assortment
Buyers, Category Managers or Brand Managers of pet products
Service suppliers to this sector, including logistics, design, veterinary care, etc.
Experts, media representatives
All friends of pets